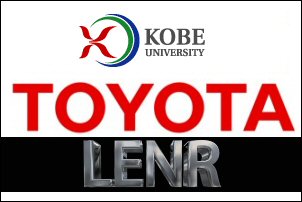 Sept. 26, 2012 – By Steven B. Krivit –
[This is the third of a four-part series. Part 1 is here. Part 2 is here.]
This article continues the story of the development of low-energy nuclear reaction nanomaterial research in Japan. After researchers at Kobe University reported their work on the nanomaterial and hydrogen-isotope-gas absorption method of LENRs in 2009, researchers at the Toyota Central Research and Development Laboratories attempted a replication within a year.
Researchers from Toyota first reported low-energy nuclear reaction research in 2007. In July that year, Tatsumi Hioki, N. Takahashi and Motohiro Tomoyoshi reported that they had attempted to replicate the deuterium gas permeation method developed by Yasuhiro Iwamura at Mitsubishi Heavy Industries. In 2010, the Toyota team first reported its attempts to replicate Arata/Zhang's work at Osaka.

Sorry, this content is for subscribers.
Already a subscriber? Login below…