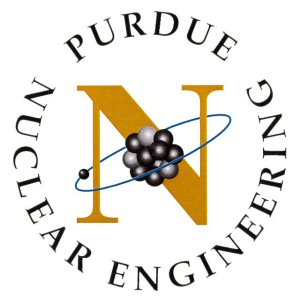 Jan. 20, 2014 – By Steven B. Krivit –
Summary
Physics is a contact sport, as the saying goes, and Rusi Taleyarkhan, a professor in the Purdue University School of Nuclear Engineering, learned that the hard way.
His scientific research, if it is ever independently replicated, may lead to a clean-energy technology. But his nascent research efforts have been scuttled.
Despite several years of peer-reviewed, published research which was funded by the departments of Energy and Defense, despite two onsite inspections by independent scientists of his and his team's work that verified the data, his research has been stopped, he has been accused of fraud, and his reputation has been seriously harmed.
Taleyarkhan contributed to the conflict in three ways. First, although he responded to his critics convincingly in scientific journals, he failed to proactively respond to his critics and their often-incorrect and damaging statements in the popular media. He waited until the last possible day to file a defamation lawsuit. He also claimed that two students at Purdue had independently replicated his experiment, an opinion that only he and his co-authors share.
Through multiple Freedom of Information Act requests, New Energy Times has obtained inter-university correspondence and documents from federal investigations revealing that academic peers and competitors of Taleyarkhan's conspired with a journalist to attack his reputation and shut down his federally funded research. Eugenie Reich, a freelance journalist writing for the news service of the journal Nature, was eager to expose Taleyarkhan as a fraud.
Original online content only at New Energy Times
Despite several years of investigations, no evidence of fraud was found. Meanwhile, some of his accusers — his fellow scientists — in their own federally funded research, manipulated and withheld their own positive confirmatory data, misled the media, and misled federal investigators to advance their own agendas. For his competitors, federal research money, prestige and reputations were at stake. For the head of the Purdue School of Nuclear Engineering, political control of the school was at stake.
In 2001, Taleyarkhan and his group in the Engineering Technology Division at Oak Ridge National Laboratory in Tennessee tried to experimentally demonstrate and confirm the long-predicted phenomenon of nuclear reactions in cavitating liquids. They succeeded, and Taleyarkhan has said that their research may lead to a new source of clean, carbon-free energy. The research has been called sonofusion or bubble fusion.
Within a decade, Taleyarkhan and his colleagues faced three major battles in the process of performing and communicating their research. The first took place at the Oak Ridge between 2001 and 2002. The second was a series of incidents that took place at Purdue between 2003 and 2006. The third involved conflicts from 2004 to 2006 between the Taleyarkhan group and a professor at the University of California, Los Angeles, who teamed with another professor, from the University of Illinois.