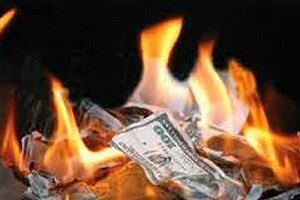 March 10, 2016 – By Steven B. Krivit –
Industrial Heat has apparently terminated its relationship with businessman Andrea Rossi. Industrial Heat is the only company that had publicly confirmed that it had licensed technology from Rossi.
On March 8, New Energy Times sent a news inquiry to Thomas Francis Darden II, the founder and chief executive officer of Cherokee Investment Partners LLC, in Raleigh, North Carolina, which manages the Cherokee Fund. The company operates a group of private equity funds specializing in cleaning up pollution. Darden is also the manager, president and director of Industrial Heat, LLC, one of Cherokee's businesses. Industrial Heat issued a statement today responding to our inquiry about its low-energy nuclear reaction (LENR) activities.
Background
On Jan. 24, 2014, J.T. Vaughn, the vice president of Industrial Heat, announced in a press release that Industrial Heat had acquired intellectual property rights from Andrea Rossi.
Rossi is a convicted white-collar criminal with a string of failed energy ventures. His most notorious endeavor was his effort between 1970 and 1990 to turn industrial waste into fuel. Rossi's company produced no fuel, instead creating toxic waste. He caused environmental damage to the land and groundwater in the Milan, Italy, area. Rossi evaded Italian law enforcement, fled for the United States and later, on his return to Italy, was arrested in the Rome airport. More than 100 articles in major Italian newspapers depict Rossi's financial and environmental criminal history.
Rossi moved on to thermoelectric devices and obtained money from the U.S. government to develop devices that he claimed would generate 800-1,000 Watts of heat. According the final report from the U.S. Army, 19 of the 27 devices Rossi delivered produced nothing. The remaining eight produced less than 1 Watt each.
Since 2011, Rossi has claimed to have a LENR-based contraption constructed from an electric heater, a pump, pipes and insulation that can produce 1 million Watts (1 MW) of heat.