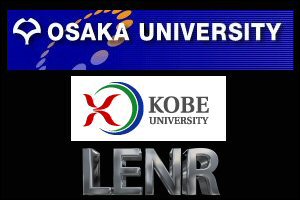 Sept. 25, 2012 – By Steven B. Krivit –
[This is the second of a four-part series. Part 1 is here.]
This article reviews highlights of low-energy nuclear reaction research that uses the nanomaterial and hydrogen-isotope-gas absorption method. Most of the work originated in several Japanese universities. In the last few years, this research has also been sponsored by Technova, a Toyota subsidiary. Researchers at the Toyota Central Research and Development Laboratories in Nagakute, Aichi, Japan, have also begun experiments in this LENR method.
Aspects of this story trace back to at least 1926, when Fritz Paneth and Kurt Peters, of the University of Berlin, used finely divided palladium, also called palladium-black, in their room-temperature hydrogen-palladium experiments. Their claim and their subsequent self-doubt resulted in controversy, but their work represents an important marker in the history of low-energy nuclear reaction research.[1]

Sorry, this content is for subscribers.
Already a subscriber? Login below…