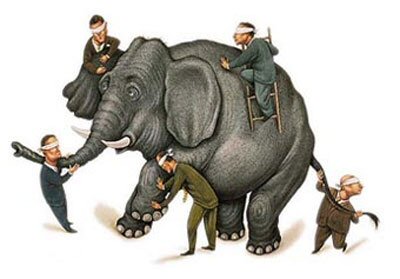 March 6, 2013 – By Steven B. Krivit –
[This is Part 4 of a four-part series. Part 1 published on Feb. 20, Part 2  published on Feb. 22, and Part 3 published on March 1.]
This is the continuation of a review of selected papers from the first decade of LENR research. This part continues with research from 1998.
This report briefly reviews two papers:
Campari, E.G., Focardi, S., Gabbani, V., Montalbano, V., Piantelli, F., Porcu, E., Tosti E. and Veronesi, S., "Ni-H Systems"
Kim, Y.E. and Zubarev, A.L., "Ultra Low-Energy Nuclear Fusion of Bose Nuclei in Nano-Scale Ion Traps"
The research published in the Campari paper is one of the most detailed presentations from the Piantelli group.
The paper from Yeong E. Kim, a physicist at Purdue University, reveals precisely how theorists who pursued the "cold fusion" hypothesis cherry-picked their data to fit their goals, thus leading to unscientific conclusions.
Kim is the co-chair of the forthcoming International Conference on Cold Fusion. The conference series was called the International Conference on Cold Fusion for most of the first decade, then shifted briefly to the International Conference on Condensed Matter Nuclear Science, and is now back to the original name.
Also mentioned in this article is research commissioned by Thomas O. Passell, when he was working with the nuclear power group at the Electric Power Research Institute. Passell was one of the few researchers who had the insight and interest to look at LENRs from the perspective of nuclear chemistry, his discipline.
The sets of nuclear evidence that Passell found remain among the most significant and irrefutable proofs of LENR. Excess heat, on the other hand, makes for difficult proof of LENR because it vanishes immediately. The permanent nuclear evidence that Passell found does not have this problem. But the "cold fusion" believers avoided talking about this kind of data because it also disproves the hypothesis of cold fusion.
The slow progress of the field in the last decade cannot be blamed on attacks from mainstream scientists or pathological skeptics. In most cases, the critics have simply ignored the field. Cold fusion believers' continued promotion of anomalous heat, rather than direct nuclear evidence, is the most significant reason for the field's stagnation because skeptics don't trust anomalous heat.
The review concludes with a brief example of how cold fusion believers, like Peter Hagelstein, ostracized Gene Mallove, who played a significant role as a journalist in and archivist of this field. Mallove was the founder and editor of Infinite Energy magazine.
_____

Article continues for subscribers.

Click here

to subscribe.

_____
Do you need reliable LENR news and analysis?
Since 2000, New Energy Times – recognized internationally for its specialized expertise – has been the leader. We do our own first-hand reporting using direct access to LENR researchers around the world. We cut through the confusion and nonsense with insightful investigations and educational resources.

Sorry, this content is for subscribers.
Already a subscriber? Login below…