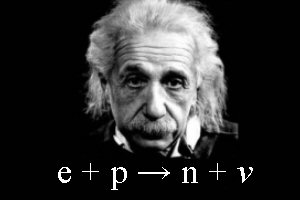 Dec. 23, 2012 – By Steven B. Krivit –
In 1951, Albert Einstein reviewed results of experimental work performed at Cornell University and speculated that weak interactions and collective effects were most likely responsible for the observed anomalous production of neutrons.
The experiments were performed by Ernest J. Sternglass, who began graduate studies in engineering physics at Cornell in 1949. In his 1997 book Before the Big Bang, Sternglass tells the story of his discovery. At that time, Cornell's staff included some of physics' greatest minds of the 20th century, including Richard Feynman and Hans Bethe.
In his experiments, Sternglass found that "neutrons could apparently be formed from protons and electrons at very low energies, far below the energy predicted by the existing theory."
____________ Article continues for subscribers. Click here to subscribe. ____________

Sorry, this content is for subscribers.
Already a subscriber? Login below…